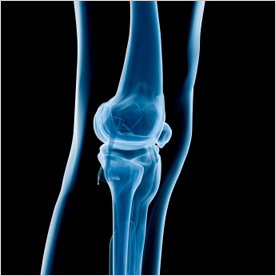 Opening hours
| | | |
| --- | --- | --- |
| | Monday | 09:00 - 18:30 |
| | Tuesday | 09:00 - 19:30 |
| | Wednesday | 08:30 - 18:00 |
| | Thursday | 09:00 - 19:30 |
| | Friday | 08:30 - 18:00 |

020 7706 7003
londonsjc@outlook.com
14 Norfolk Place, London, W2 1QJ

CHIROPRACTIC MANIPULATION
SPINAL CLINIC & TREATMENT - LONDON
Chiropractic manipulation the gentle moving of a slightly 'out of position' joint on your body in an attempt to restore normal joint movement and so reduce pain. Over time (degeneration) or due to an accident, the body and all its joints will and do change shape and position. This is a natural process that all human beings must go through. Some people might suffer discomfort or pain, sometimes progressive pain from a joint due to no real fault of their own. A gentle Chiropractic manipulation might be required to restore normal movement or functioning. This method of healing originally became a scientific profession in the United States of America in 1895. The profession is now the second largest healing profession behind the collective Medical (orthodox medical, dentistry, physiotherapy) umbrella.
Chiropractic is a highly specialised profession requiring both a university undergraduate program of basic sciences and followed by the clinical sciences. To be a Chiropractic Doctor takes 5 or more years of full time university education. Like Medical Doctors, and their governing body, Chiropractic is a UK governmental regulated profession.
There are many variations of Chiropractic as there are many different manipulation techniques and practice styles, probably more so than general medicine. No two General Medical practitioners assess or prescribe the same medicines - so generally, no two Chiropractic Doctors are the same. 
In 2009, the UK NHS advocated a course of spinal manipulation (up to 9 sessions over or up to 12 weeks) for low back pain, (NHS NICE Guidelines, 05/2009).
Recent good scientific research* has also found Chiropractic care is proven effective treatment for: 
Acute low back pain
Chronic low back pain
Acute / sub acute neck pain
Chronic neck pain
Migraine headache
Cervicogenic headache
Cervicogenic dizziness
* 1.Bronfort,Haas,et.al, Effectiveness of Manual Therapies : The U.K. Evidence Report, Chiropractic and Osteopathy. 18.3, 2010.
2.Low Back Pain : National Institute for Health and Clinical Excellence, Clinical guideline 88. NHS publ. May 2009. (ISBN 1-84629-965-9)
3.Clar.C., et.al. Clinical effectiveness of manual therapy for the management of musculoskeletal and non-musculoskeletal conditions: systematic review and update of UK evidence report. Chiropractic & Manual Therapies 2014, 22:12