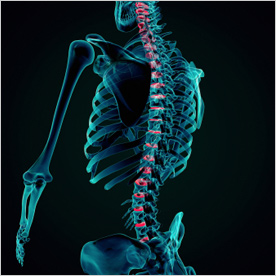 Opening hours
| | | |
| --- | --- | --- |
| | Monday | 09:00 - 18:30 |
| | Tuesday | 09:00 - 19:30 |
| | Wednesday | 08:30 - 18:00 |
| | Thursday | 09:00 - 19:30 |
| | Friday | 08:30 - 18:00 |

020 7706 7003
londonsjc@outlook.com
14 Norfolk Place, London, W2 1QJ

TREATMENT / CLINIC
SPINAL CLINIC & TREATMENT - LONDON
Dr. Ashton Vice has been in full time Chiropractic practice for over 36 years. He was schooled in an American University and has seen the trends in conservative back and joint treatment swing between the traditional conservative to the most modern of treatment styles. Keep in mind that not all new treatments are known to be scientifically effective. The following is a brief review of what he has experienced over 36 years in dealing with back and joint pain, AND WHAT IS SCIENTIFICALLY EFFECTIVE in the treatment of back and joint complaints.
Irrespective of the site of your pain, whether back pain? headaches?  neck pain? a sore knee ? or a clicking jaw? we will try to get to the root cause of the pain in the  quickest time by examining you thoroughly. It is not important that you might have had the pain for years or since last night, a thorough HISTORY and thorough EXAMINATION of the painful area and related joints usually delivers up the most likely/correct DIAGNOSIS. It is a well known fact that one of the short comings of the NHS (National Health Service) is that your G.P. (assigned General Practitioner) will only be with you 6-10 minutes maximum! That is not possible at our clinic as your first visit (initial consultation) will last anywhere from 45minutes to 1hour. Any subsequent visits will last between 15 and 25minutes, possibly longer, depending on the type of TREATMENT we suggest.
Our London-based clinic offers:
CHIROPRACTIC MANIPULATION: the gentle moving of a joint on your body in an attempt to restore normal joint movement and so reduce pain. Manipulation is one treatment that is recommended by the NHS for low back pain, (NHS NICE guidelines, 05/2009).
PHYSIOTHERAPY: a manual or electronic therapy applied to the painful area in an attempt to stimulate blood flow and promote healing.
MYOFASCIAL THERAPY: an intricate manual treatment of muscles and ligaments, whereby painful areas are either compressed by hand, or with an acupuncture needle (DRY NEEDLING) or joints stretched in an attempt to alleviate a site of pain in muscles and ligaments.
ACUPUNCTURE /ACUPRESSURE/ DRY NEEDLING: a sterile needle is painlessly (usually) inserted into a painful  muscle or around a joint to reduce pain and restore mobility. This treatment is advocated by the NHS for lower back pain, (NHS NICE guidelines, 05/2009).
REHABILITATION & EXERCISE: the pain of many back and joint complaints might be reduced by simple exercises, performed in the privacy of your own home, or at a gym. Whether you have never done exercise and you are in your 90's or you are a world class athlete, a specific tailored few exercises, performed to your tolerance might shorten your pain and discomfort.
SPORTS INJURIES: following on from REHABILITATION & EXERCISE, Sports injuries are often the result of incorrect performance or trauma or overuse. The correct diagnosis is paramount to prevent the depressing recurrence of similar injuries. Whether you are a 'weekend warrior' or a world class sport competitor, our clinic offers a combination of the above 4 treatments in an attempt to speed up the athlete's recovery. 
X/RAY: It goes without saying that dealing with bone and joint complaints might involve a deeper investigation of the troublesome area. If an area of pain is persistent or recurrent, a totally logical next step is a simple 2 view X/RAY. This is done on the premises by the Chiropractor himself, taking no longer than 5minutes from start to finish-where both the Chiropractic Doctor and you the patient, can review the results in detail. Additionally we can provide immediate private referral to a facility specialising in: MRI, CT, Bone density & Ultra Sound Scans enabling further diagnostic investigation.