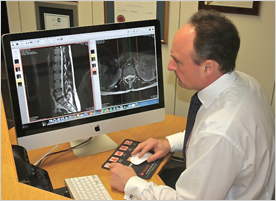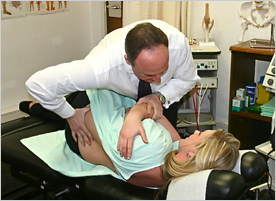 Opening hours
| | | |
| --- | --- | --- |
| | Monday | 09:00 - 18:30 |
| | Tuesday | 09:00 - 19:30 |
| | Wednesday | 08:30 - 18:00 |
| | Thursday | 09:00 - 19:30 |
| | Friday | 08:30 - 18:00 |

020 7706 7003
londonsjc@yahoo.co.uk
14 Norfolk Place, London, W2 1QJ

DR ASHTON VICE
DR. ASHTON VICE, DOCTOR OF CHIROPRACTIC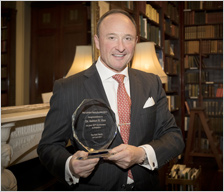 2018 marked the 31st year that Ashton Vice had been in private practice. He has been in evidence based practice in the same location in Paddington London for the last 22 years.
Originally from South Africa, Ashton Vice was schooled at St. Andrew's College and Rhodes University, Grahamstown, South Africa and graduated top of his class in 1987 with the largest clinical practice at the National College of Chiropractic (now, National University of Health Sciences), Chicago, Illinois, USA. N.U is considered the most academic of the worlds Chiropractic universities.
In addition, Dr. Ashton Vice has been involved with exercise and sports since 1977. He has always pursued both road running and weight training in equal measure. He won his division at provincial level 30 years ago in 1982 Mr Border, and won his division at 1989 Mr. Southern Africa (without the use of anabolic steroids, growth hormone or any performance enhancing drugs), in Johannesburg. He continues to actively pursue both running, weight training and nutrition. Over the last 40 years he has accumulated both practical and academic knowledge  of exercise and sports injuries, nutrition and diet. His last marathon participation was in Portugal in 2016.
Qualifications:
B.Sc. (1985)
D.C (1987)
Cert. Ac. Illinois. (1987)
Dip. N.B.C.E. (1987)
Over the last 31 years, he has pursued an ongoing academic pathway in an attempt to acquire the most effective and scientifically sound practice format for the benefit of the patient. He has lectured internationally at orthodox medical and complimentary fora. As such gaining academic knowledge and practical skills on 4 continents by having held or currently holding:
Licenses to practice:
The State of Indiana, USA, (1987)
The State of Michigan, USA, (1988)
Republic of South Africa, (1987)
Republic of Ireland, (1988)
United Kingdom, (2001)
Government of Dubai, UAE (2003)
Furthermore, over the last 30 years, he has developed Chiropractic and Medical inter-referral relationships with London's premier internationally renowned consultants and this reflects his registration of both Chiropractic and Medical memberships with respect to treating back pain.
Registration:
CHIROPRACTIC
The Allied Health Professions Council of South Africa, (1987)
The General Chiropractic Council, U.K. (2001)

MEMBERSHIPS:
CHIROPRACTIC
The British Chiropractic Association, 1996, (CAB test, 1997)
The European Chiropractors Union, 2002
The Royal College of Chiropractors (U.K.), 2007
MEDICAL
The South African Spine Society, 2003
Eurospine, The Spine Society of Europe, 2007
POST GRADUATE:
Ashton Vice has served as an exam moderator at the  University of Durban, (previously Technikon Natal), Chiropractic Department, 1993.
In 1993 he was offered the position of being the first Head, Dept. of Chiropractic at Technikon Witwatersrand (now University of Johannesburg), a position he declined. During the early 1990's he presented on 4 occasions to the Chiropractic Association of South Africa (CASA)and was a session chairman at the 1993 World Chiropractic Conference at Sun City.
He was invited to present at the South African Spine Society in 2005, The Imperial College Spine Course 2007, London, and on Harley Street 2014.
His academic interest remains: Myofascial Pain and specifically: Myofascial mimicry of nerve root, facet, and visceral pain in lower back diagnosis. He has lectured widely thereon.
He persues a current academic interest in the efficacy of Chiropractic manipulation and caudal epirdural infiltration for discogenic lesions.
Myofascial mimicry of nerve root, facet & visceral pain in lower back and pain diagnosis.

Harley Street Presentation 04/12/2014. Known and Unknown: Low Back Pain Diagnosis and Treatment, The Multi-disciplinary Team approach.


European Spine Journal 2018
Expert's comment in Grand Rounds

The Medical Society of London presentation 13/09/2018
Groin pain referral from distal sites.
His extra curricular interests remain botany where he presented an academic paper at ICUN Cycad 1996 in Panzihua, Sichuan, China. He is an avid wildlife photographer and persues an interest in ornithology and conservation. Click here, Natures Big 4 and Life in Black & White.
He has pursued a broad post graduate academic interest attending courses in back pain and related subjects. Significant attendances over the last 12 years to have necessitated visiting 10 countries:
WFC 6th Congress, Paris, France, 2001
South African Spine Society, Durban, South Africa, 2002
South African Spine Society, Johannesburg, South Africa, 2003
South African Spine Society, Windhoek, Namibia, 2004
NSAIDS & Injectable Diclofenac certification, Durban, (South Africa) 2004
South African Spine Society, Bloemfontein, SA, 2005. 
European Chiropractors Union convention, Stockholm, Sweden, 2006
Clinical anatomy, dissection laboratory, Oxford University, Oxford, 2008
Orthopaedic Spinal Disorders, Royal National Orthopaedic Hospital, Stanmore, London, 2008
Back pain Acupuncture, British Medical Acupuncture Society, National Hospital for Neurology and Neurosurgery, London, 2009
Sports medicine, Ossur Academy, Cardiff University, Wales 2009
Vertebroplasty observation in surgery, Prof.Gishen, Hammersmith Hospital, London, 2009
Musculoskeletal Pain, Addenbrooke's Hospital, Cambridge University, Cambridge 2010
Masterclass, sports injuries, Royal Society of Medicine, London, 2011
Chiropractic evidence, Royal College of Obstetricians & Gynaecologists, London, 2012
Orthopaedic Interactive, Clementine Churchill Hospital, 2012
Adult and Paediatric Foot Symposium. 2012
Annual Spine Symposium, King's College-London Neurosurgery partnership, 2013
Medical Chambers Symposia (6), Gilmore Groin, Thyroid, Dermatology, Sports, Breast. 108 Harley St. 2013
Balance: Examining and Diagnosing Balance Disorders. Mr Anil Banerjee. Gateway CPD, 2013.
Spinal Disorders in Children. Drs. Thomas and Bassi. Gateway CPD. 2013
Medical Chambers Symposia (3) Thyroid, Dermatology, Sports Injury. 108 Harley St. 2014
Spines and Shoulders, Prof Philip Gishen, Prof Tony Kochhar, Inhealth CPD, London, 2014
Knees, Prof Ian McDermott, CPD Gateway, London, 2014
Managing Backs and Brains, The London Clinic at Royal Society of Medicine, 2014
The Sporting Groin, 108 Harley Street at Royal Society of Medicine, 2014
General Dermatology update,108 Harley St, 2014
Orthopaedic Update, The London Clinic, 2014
Hip & Groin, InHealth-Vista 2014
Oncology, The London Clinic, 2014
Effective Management of Back Problems, 108 Harley St, 2014
General Medicine workshop, The London Clinic, 2015
Ear, Nose and Throat workshop, The London Clinic, 2015
Neurosurgery workshop, The London Clinic, 2015
The London sports Injury Clinic, 108 Harley St, 2015
Rheumatology and Bone Health in the Active, Gateway CPD, 2015
London Rectal Clinic,108 Harley St, 2015
Urology/Nephrology update,The London Clinic at Royal College of Physicians, 2015
Gilmore Groin & Hernia Clinic, 108 Harley St, at Royal Society of Medicine, 2015
Gastroenterology workshop. The London Clinic, 2015
General Surgery workshop. The London Clinic, 2015
Orthopaedics workshop. The London Clinic, 2015
Liver workshop. The London Clinic, 2015
Vascular workshop. The London Clinic, 2016
5th Annual Spinal Symposium. London Neurosurgery.Gateway, 2016
Hepato-Pancreatico-Biliary workshop. The London Clinic, 2016
Colorectal Symposium. Royal Society of Medicine, 2016
Gynaecology workshop. The London Clinic, 2016
Gastroenterology workshop. The London Clinic, 2016
Breast Surgery workshop. The London Clinic, 2016
General Medicine workshop. The London Clini, 2016
Anatomy of a Groin Team. 108 Harley St. Medical Soc. Of London, 2016
Oncology. The London Clinic, 2016
Spinal workshop. The London Clinic, 2016
Dermatology Question Time. 108 Harley St. 2016
Breast Awareness Forum. 108 Harley St. 2016
Men's Health Symposium. The London Clinic. Royal Society of Medicine, 2016
Orthopaedics workshop. The London Clinic, 2016
Colorectal workshop. The London Clinic, 2017
Endocrinology & Diabetes workshop. The London Clinic, 2017
Ear, Nose & Throat workshop. The London Clinic, 2017
NSpine Main Conference. Royal College of Surgeons, 2017
Brussels International Spine Symposium,(Spondylolisthesis Revisited) 2017
Gastroenterology Workshop, The London Clinic, 2017
The issue of Consent, BSG Solicitors, Gateway, 2017
Why MDTs Fail-Lessons from The Paterson Trial, 108 Harley St. 2017
Gilmore Groin and Inguinal Hernia, 108 Harley St. 2017
Upper GI/HPB Workshop, The London Clinic, 2017
The London Breast Clinic, Cancer & Genetic testing,108 Harley St. 2017
Orthopaedic Workshop, The London Clinic, Royal Society of Medicine. 2017
Liver Workshop, The London Clinic, Harley Street, 2017
Orthopaedic Workshop, The London Clinic, Harley Street, 2018
Ovarian & Prostate Cancer Workshop,The London Clinic, Harley Street, 2018
Bowl Cancer Awareness,The London Clinic, Harley Street, 2018
Spinal Workshop,The London Clinic, Harley Street, 2018
Dermatology, The London Skin Clinic, 108 Harley Street, 2018
Gynaecology, Women's Health Symposia, 108 Harley Street, 2018
Respiratory Workshop, The London Clinic, Harley Street 2018
Gilmore Groin and Hernia Clinic, The Medical Society of London, 2018

EUROSPINE MEETINGS:
Istanbul 2006 
Brussells 2007 
Geneva (Spine Week) 2008 
Warsaw 2009
Vienna 2010
Milan 2011
Amsterdam (Spine Week) 2012
Geneva (Spine Sciences) 2013
Liverpool (abstract course) 2013
Liverpool 2013
Lyon 2014
Copenhagen 2015
Berlin 2016
Dublin 2017
Barcelona 2018